3D Tumor Targeting with Diamagnetic Repulsion
Patent Number: 9833415, issued on 12/05/2017


The Cure to Cancer

Great Investment Opportunity!



The Project
We push diamagnetic-nanoparticles into a tumor with external magnets, then destroy the tumor by thermal ablation.
1. Due to diamagnetic repulsion, a magnet can push away nanoparticles that are made of gold, bismuth, polystyrene, etc.
2. Magnets push diamagnetic nanoparticles into a cancerous area. 2T magnetic fields should be strong enough to work. A MRI machine generates 3.5T or 7.5T. The FDA has approved 8T for human use.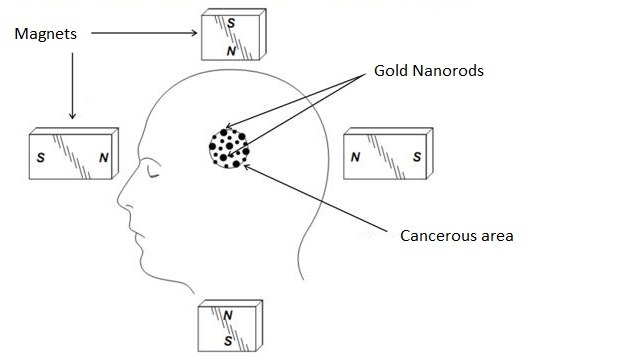 3. Heat the nanoparticles to heat the tumor for thermal ablation to destroy the tumor or hyperthermia treatment to kill cancer cells only.




4. When using gold nanorods, we can vary their geometry to adjust their maximum absorbance wavelength into the near-infrared region (760 nm). This region corresponds to the optical penetration window of minimal tissue absorbance. We can then do photothermal ablation or hyperthermia treatment, as mentioned above.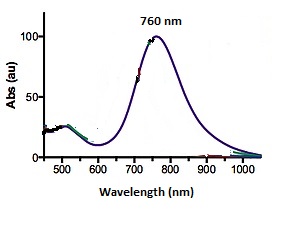 Investment



You may invest into this project. Minimum investment is $100,000. We are looking to have $2 millions and give out 30% stocks, to finish up the in vitro (out of the body) and in vivo (inside the body) experiments. Please keep in mind that this is a highly risky project. Currently, it is only a patented idea, and we may have a long way to go. However, the potentials are incredible.
With proper funding, thorough development, and meticulous testing, the end product can revolutionize cancer treatment: making stem cell, DNA, RNA, antibody, heat, and even the traditional 5-FU become real cures of cancer, and saving millions of lives.





About Us
Our CEO is Dr. Huanchen Li who obtained his MD from Tongji Medical University and PhD from Clark University.
He has received postdoctorate training from Boston University and Harvard University. He has published ten papers, and obtained five patents.

For the past twenty years, we have patented, manufactured, obtained FDA approval, and marketed the Electronic Itch Stopper .
We have also helped another company protected their acne device with our earlier patents.

More information is available upon request.

Huanchen Li, PhD, MD
---
Contact Dr. Huanchen Li
Email: huanchenli@hotmail.com
Tel: (978)846-0853
Fax: (978)692-7595
HonTech Foundation for Medical Technology
PO Box 1341
Westford, MA 01886
USA
---